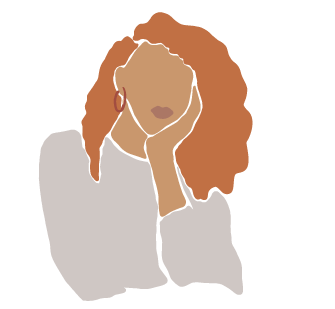 Coming soon: Heal Mary Limited edition gift box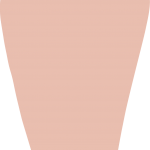 Bundle and get a discount!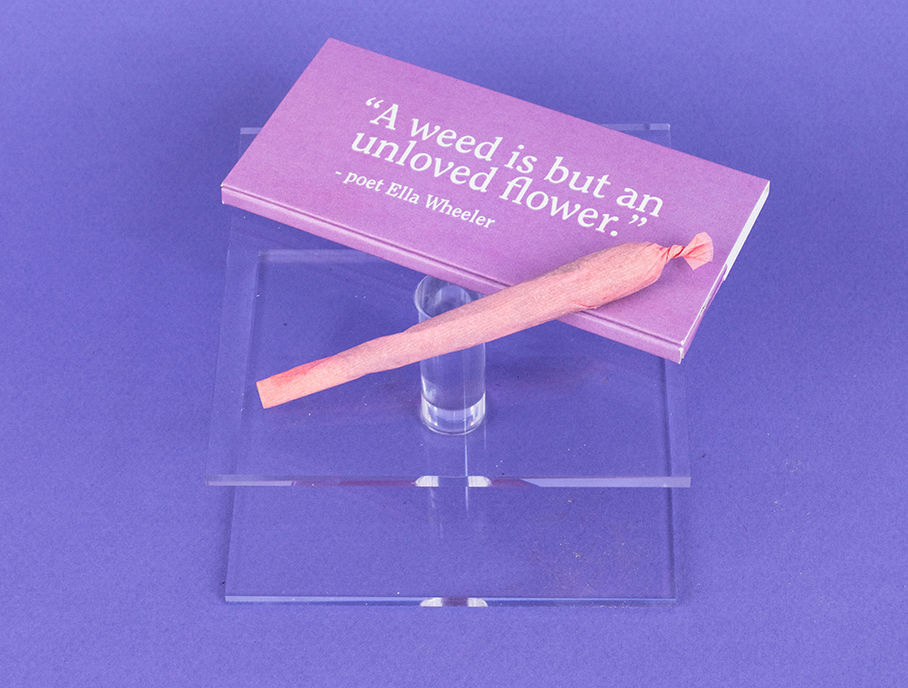 Heal Mary High Maintenance pack
A combination of the 10% percent CBD and a nice pack of Heal Mary long rolling paper plus tip. For the high gals and guys among us.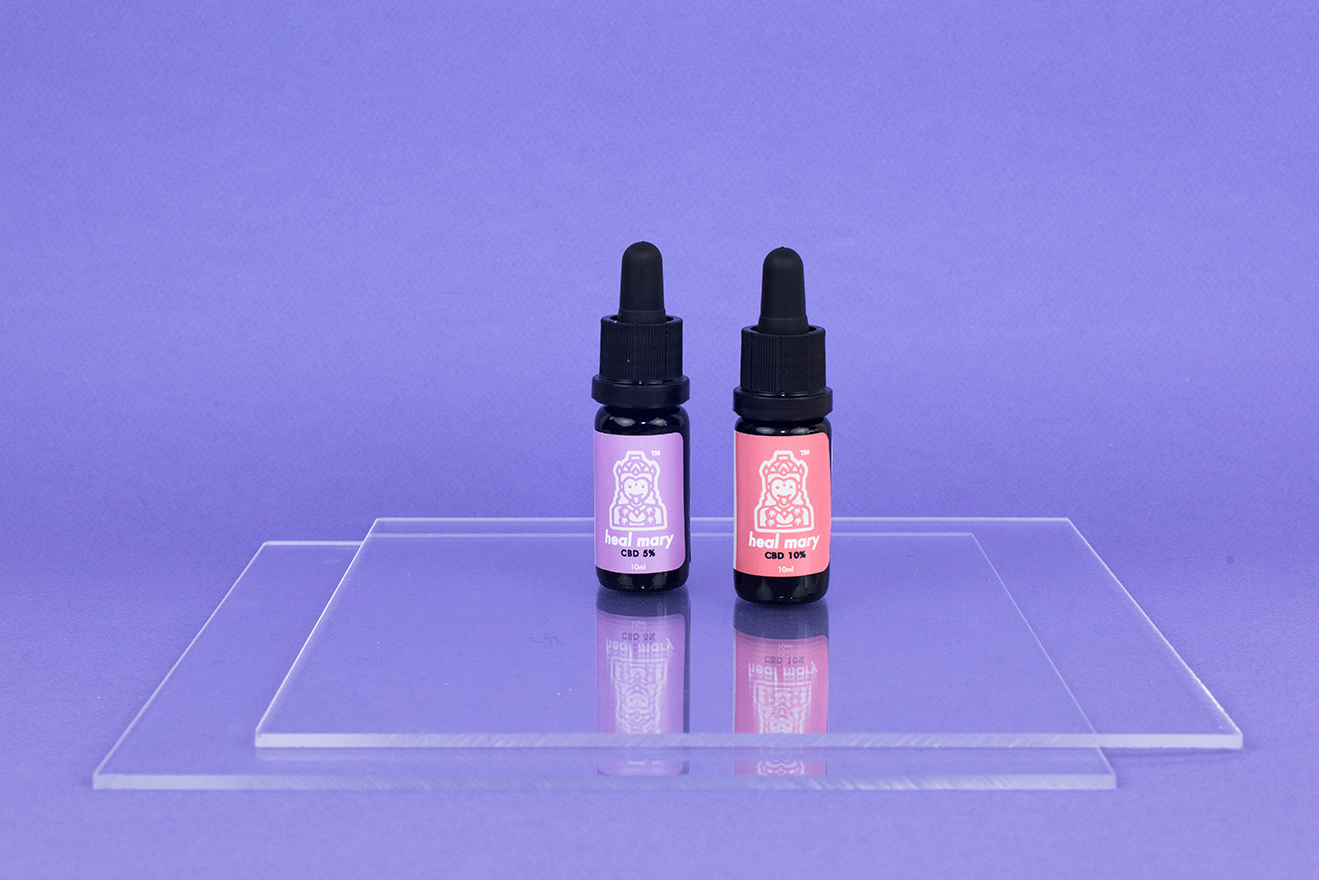 Heal Mary Twin Pack
Order the 5% and the 10% and you are completely safe. Use the 5% for your daily routine, in your smoothie, or turn it into CBD-infused beauty products. The 10% helps you through the lesser days.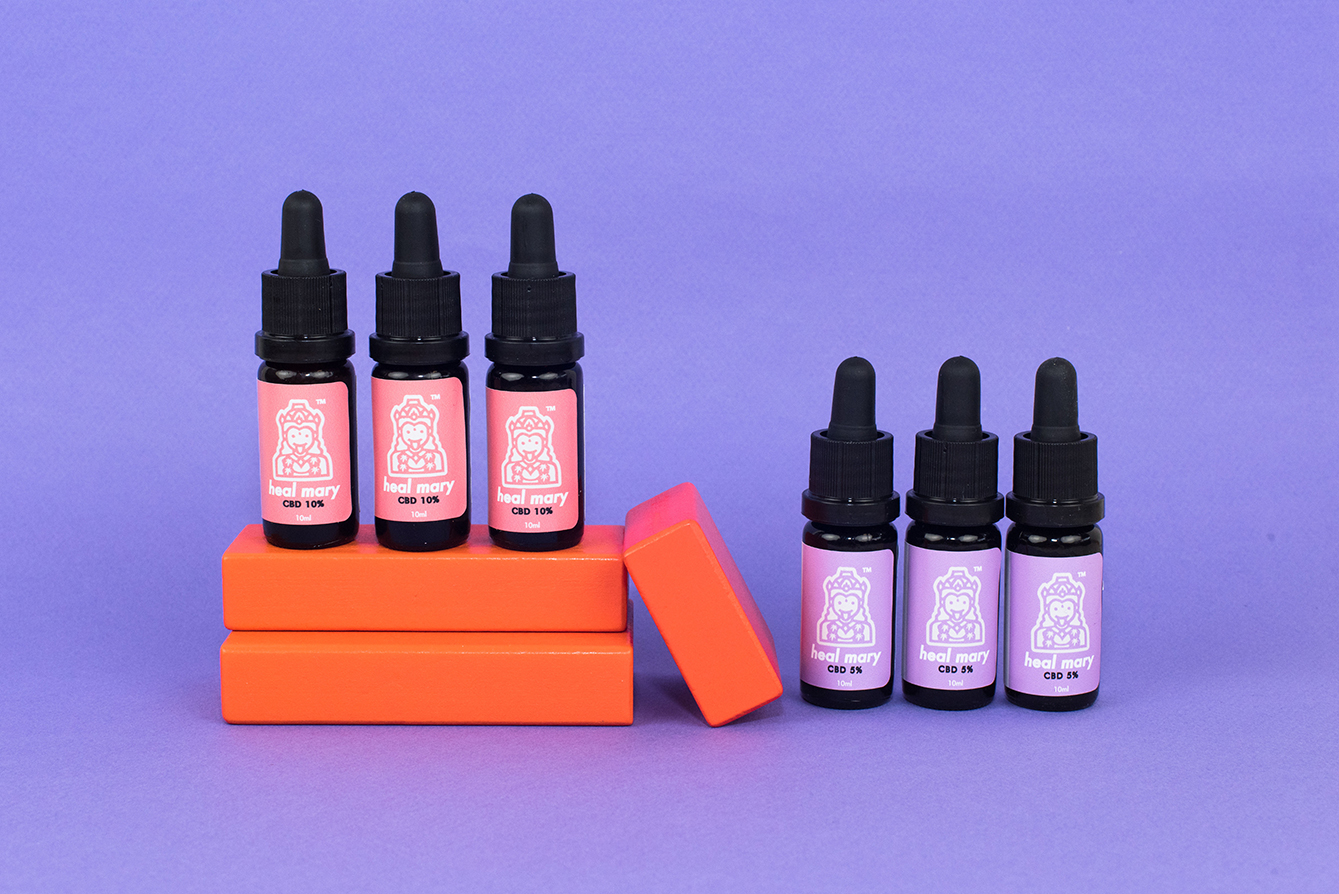 Heal Mary Membership
 Receive a bottle of CBD on your doormat every month, just completely automatically. This way you will never be without and you will save 30%. Available from spring 2020.
Do you have a question about the dosage, do you not know where to start or do you have another question? Check the FAQ page. Can't find your answer? Mail us. 
Oudenoord 330
3515 EX Utrecht