Answer all your questions about CBD.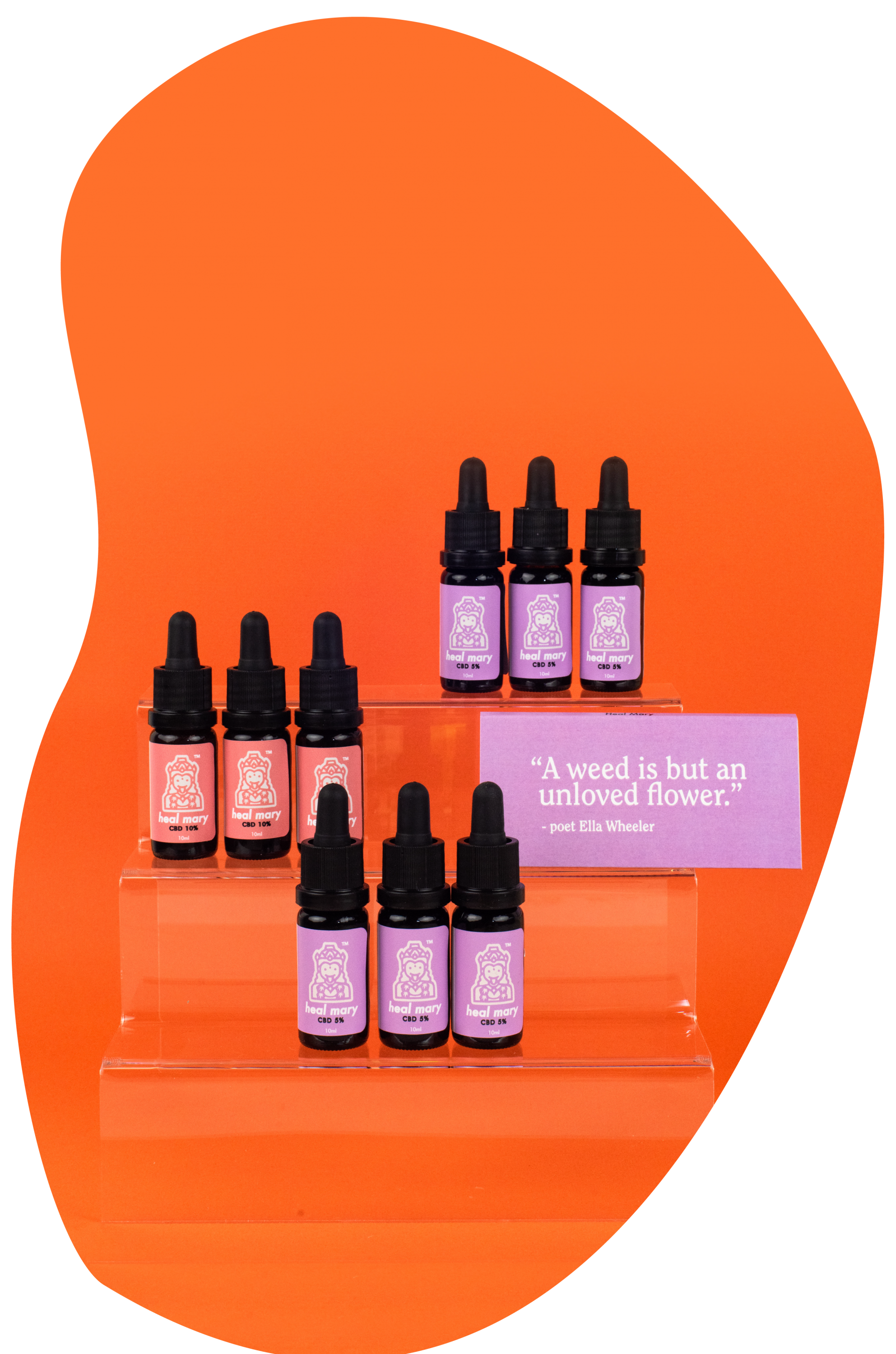 Other questions? Go to the general FAQ.
How exactly does a CBD subscription work?
If you regularly use or plan to use CBD, the Heal Mary abbo really makes this a breeze for you. As a subscriber, you get a 20% discount on your favorite CBD variant and we ensure that you always have your CBD on time, automatically.

Where can I change my subscription and data?
You can easily arrange everything yourself in your account. If you want to change your delivery address, change your account number or cancel your subscription, log in with your email address and password and do your thing.
How many days do I receive the CBD?
With daily use you do with a bottle of 10ml CBD for about 30 days, but you can choose how often you want to receive a new bottle. Whether you choose 15, 30 or 60 days, you always get a 20% discount.

You will receive a notification in your email four days before we send your product. note, the mail will most likely end up in your spam inbox.
 
Which option is best for me?
Are you going to use the CBD on your own and are you taking the recommended dose every day? Then go for a 30-day abbo.

Do you use the CBD alone and especially only during your menstrual week or during stress moments? Then you probably need an abbo every 60 days.

Do you want to share the CBD with your roommate or partner? Then it is best to ensure that you have new stash every 15 days. Also saves hassle.
After how many months can I cancel my subscription?
You can always cancel your CBD subscription. So you are never attached to us. Cancel your subscriber via your account dashboard.
Do you want to sell Heal mary products in your shop? We are all in favor, the more people (re) discover the plant magic, the better. Contact us and we will let you know what is possible.
Do you have a question about the dosage, do you not know where to start or do you have another question? Check the FAQ page. Can't find your answer? Mail us.   
Oudenoord 330

3515 EX Utrecht