No, far from it: the main differences between CBD and THC
Those who love cannabis usually talk about weed. And weed is so popular because it gets you high. But of the 113 substances in the cannabis plant, only one is psychoactive: THC. CBD cannot get you stoned at all. Are there any other differences between CBD and THC? Yes, these are the most important in a row.
Cannabidiol or CBD is the plant cannabinoid that plays the main role in CBD products. THC is the most important substance in the weed that you buy at the coffee shop. CBD is known for its many therapeutic uses, including pain relief, inflammation and anxiety reduction. CBD can also counteract side effects of THC, such as short-term memory loss and anxiety. All cannabis strains contain a certain percentage of THC and CBD, and strains that contain more CBD than THC have a different effect than THC-dominant varieties. THC is often smoked for fun, but also has therapeutic effects.
What is the difference between CBD and THC?
THC and CBD are both cannabinoids from the cannabis plant, but they are just as different from each other as you are from your cousin.
Very simple: with THC it's about how the cannabis makes you feel, with CBD you don't always feel the effects. Another key difference: CBD addresses chronic inflammation or inflammation, and THC helps relieve acute pain. Harvard Medical School distinguishes two types of inflammation: acute inflammation and chronic inflammation.
Acute inflammations: we all know these. A sprained ankle, a bruise or a cold that comes on all of a sudden. These inflammations have to do with an infection, disease or injury.
Chronic inflammation: with these inflammations, our body reacts as if it were acute, but the complaint continues to occur, over and over. And sometimes your body attacks your healthy tissues and organs in the process. So bad news.
Inflammation plays an important role in your immune system, and one of the benefits of cannabis (both THC and CBD) is that it treats inflammation naturally, with no side effects associated with prescription drugs. In this way it brings your body back into balance (homeostasis). Your body has an endocannabinoid system, and its main function is to maintain biological harmony no matter what.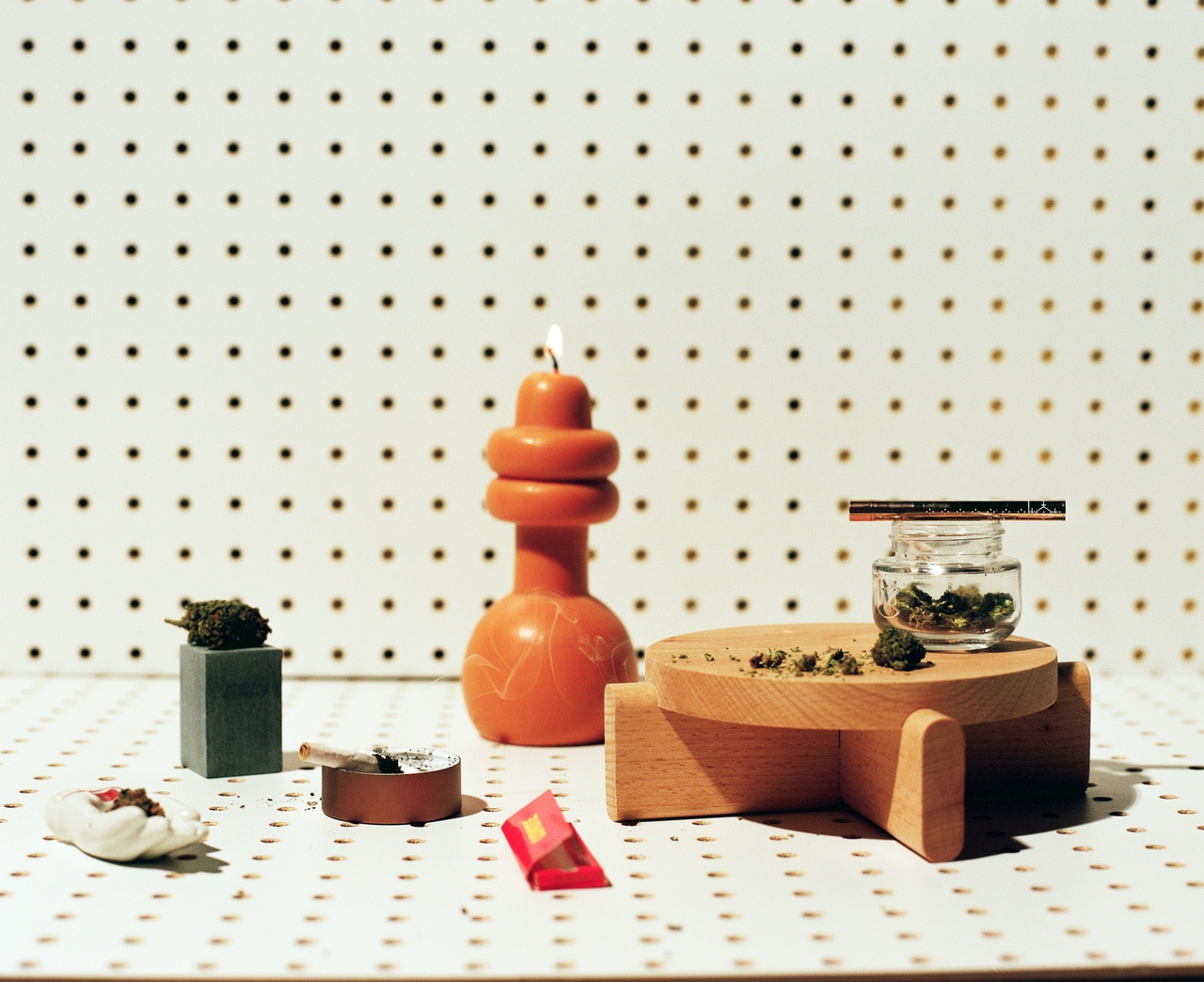 CBD and THC for your health
CBD has no intoxicating effect. That does not mean that CBD has no effect. CBD is widely used to treat pain, anxiety and inflammation, but can also provide a clear mind or deeply relaxed body.
CBD can also block the intoxicating effects of THC. By binding to receptors, the THC cannot enter. Are you trying to reduce your THC use, are you ready for a tolerance break or do you want to get ahead of a weed hangover? Then take CBD oil before going to sleep.
What CBD can do for you
The list of complaints that CBD can help with is endless. For all the benefits
more research is needed, but some of the
complaints are:
anxiety
epilepsy
pain, including PMS and migraines
inflammation, inflammation
PTSD
depression
Crohn's disease
multiple sclerosis
opioid withdrawal symptoms
One of the first success stories is the story of Charlotte, a girl who
thanks to CBD oil went from 1200 seizures to just three in two years. You cannot overdose on CBD and there are no known serious side effects.
What THC can do for you
THC is known for its psychoactive, mind-altering effect. Nevertheless, THC, including the weed from the coffee shop, has important medical benefits. Like CBD, THC can help relieve pain, but this cannabinoid is especially effective for:
nausea
lack of appetite
insomnia, and
pain
Crohn's disease
autoimmune diseases
Cannabis with both THC and CBD is about twenty times as strong an anti-inflammatory as an aspirin, with minimal side effects. Intensive use of aspirin can lead to gastrointestinal problems. Complaints such as back pain are often caused by inflammation. THC helps relieve pain by inhibiting inflammation, while also reducing pain signals to your brain.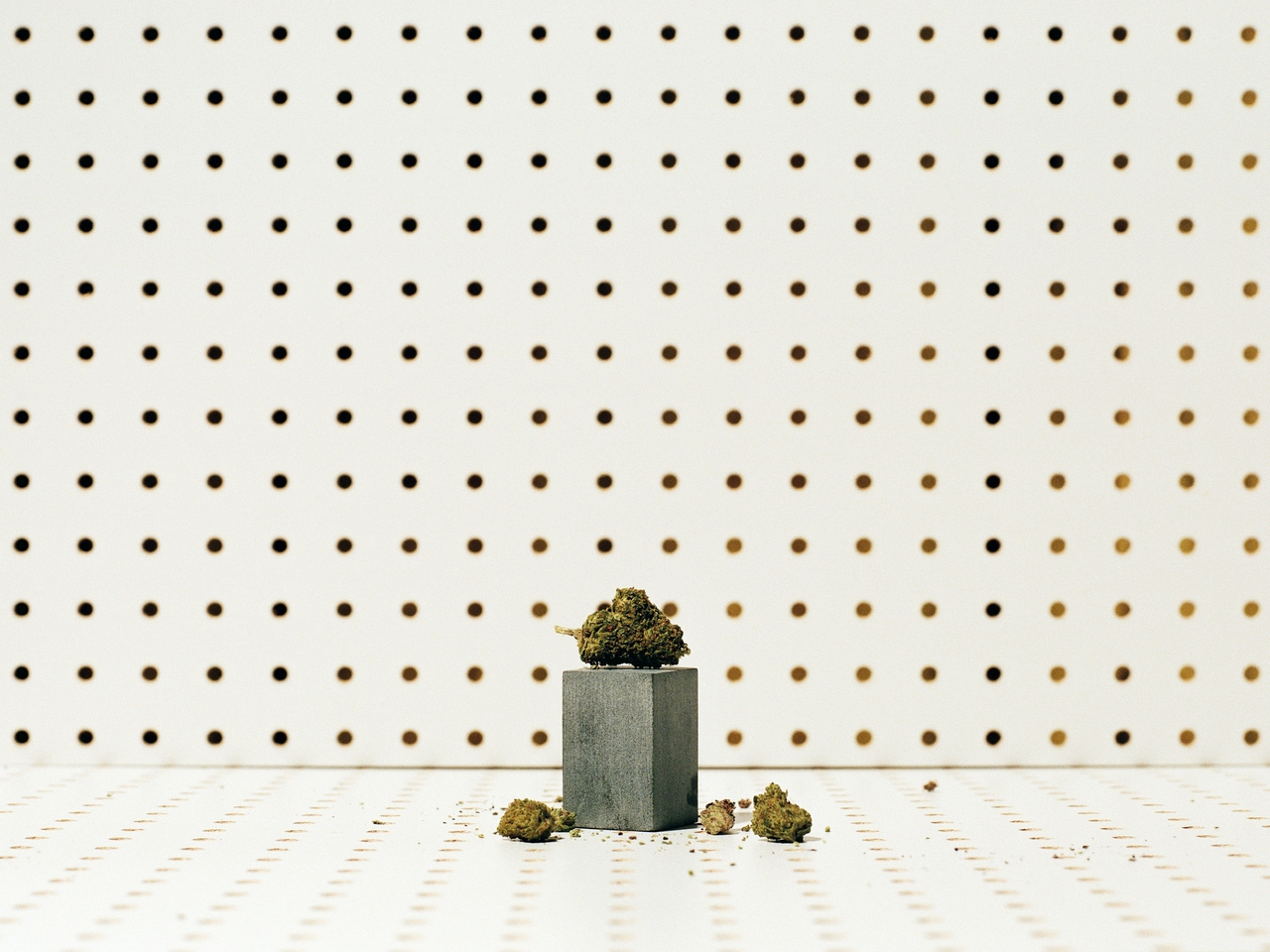 CBD weed vs THC weed
Nine times out of ten when someone talks about weed, it's about THC-dominant weed. But CBD weed is on the rise, more and more coffee shops are selling CBD weed and this variant has more and more fans. What is the difference?
High CBD strains or strains often give a clear mind and are great for people who are extremely sensitive to the side effects of THC (anxiety, paranoia, dizziness). A high CBD strain would also be a good choice for someone with chronic complaints.
Strains with approximately the same amount of CBD and THC have a mild euphoric effect and with these strains you are less likely to experience the negative side effects of THC. THC and CBD work best when they work synergistically. The downside of THC, in addition to the possible side effects, is that you become more and more tolerant to it. Anyone who has been smoking weed for a while will need more and more weed to get high, while you will not become more tolerant of CBD. In fact, because you restore your own biological harmony with CBD, you need less and less of it in the long run.
How do you consume CBD and THC?
There is no difference in the way you smoke or vape CBD or THC weed. You can also take both a CBD edible and a THC edible (spacecake, bonbon). There are CBD spreads, tinctures and oils for under the tongue. Note: many health shops also sell hemp or hemp products. Hemp products differ from CBD products. These are usually made with hemp seed oil, the oil from the seeds of the cannabis plant. That's healthy, but not therapeutic.
The most effective cannabis drugs contain both THC and CBD, according to studies. The only problem is that, due to current legislation, no products with THC are legally allowed in most countries.
CBD VS THC: what is allowed?
In the Netherlands, CBD products may be sold, but THC products are not. We should therefore not sell pleasure oil with THC. THC is on the Opium List and is therefore illegal. In practice, the sale of weed (with THC) through coffee shops is tolerated. This means that licensed coffee shops are allowed to sell weed. The government has no insight into the origin of that weed, because growing cannabis plants for sale is prohibited. You can have up to five plants in your garden for your own use, regardless of whether they are CBD or THC dominant strains. You are not allowed to grow cannabis plants indoors.
Do you still follow it?
To put it as simply as possible: CBD reduces inflammation at the core in your body, and then THC comes in to tell your brain: it's okay, don't do anything with that pain signal. A high level of THC is good for more acute, short-term pain while CBD reduces inflammation in the long term. CBD does not get you high, but THC does and you get the best effect when the two work together.